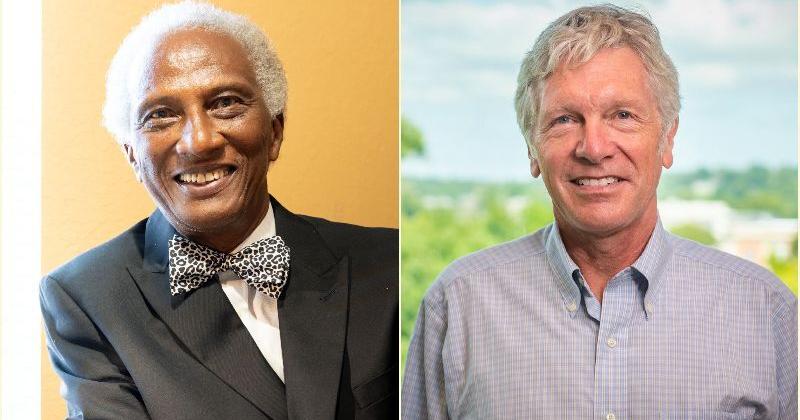 Birthplace of Country Music Museum Presents 'Stories of Black Life and Music in Appalachia' | Sunday stories
BRISTOL – The Birthplace of Country Music Museum will present "Stories of Black Life and Music in Appalachia" with Dr William H. Turner, renowned sociologist, anthropologist and author, and Dr Ted Olson, professor at the East Tennessee State University, Tuesday, February 8. at 19 'o clock
"We are delighted to welcome Drs. Turner and Olson to the museum for our February lecture series," said Dr. Rene Rodgers, the museum's chief curator. of Appalachia and are an important part of early country music history – this program will provide a deeper understanding of these connections and the black experience in Appalachia."
Turner and Olson will discuss music, including the podcast "Sepia Tones: Exploring Black Appalachian Music" and Turner's book, "The Harlan Renaissance: Stories of Black Life in Appalachian Coal Towns." The program is available to participants in person and via Zoom.
By sharing their unique knowledge and perspectives on the Black experience in Appalachia, speakers will take attendees beyond assumptions and stereotypes about this region to a deeper and richer understanding of its history.
There is no charge to attend the Museum Speaker Series, but you must pre-register online for the virtual experience and are asked to RSVP if you plan to join in person. Visit the Events page on BirthplaceOfCountryMusic.org for links and details.
Turner is the fifth of 10 children, born in 1946 in the mining town of Lynch, Kentucky, in Harlan County. His grandfathers, father, four uncles and older brother were coal miners. He has spent his professional career studying and working on behalf of marginalized communities, helping them create opportunities in the world while not giving up their important cultural ties. He is best known for his groundbreaking research on African-American communities in Appalachia, but his work is universal.
As a scholar and consultant, Turner has studied economic systems and social structures in the urban South and the burgeoning Latin American communities in the Southwest. He is a 2021 inductee into the University of Kentucky College of Arts and Sciences Hall of Fame (Sociology '68) and a recipient of the 2021 Individual Mountain Heritage Award from Western Carolina University. Her book was nominated for the 2021 Weatherford Awards, jointly presented by the Appalachian Studies Association and Berea College.
Olson, a professor of Appalachian studies and bluegrass, old-time, and country music studies at ETSU, is currently co-hosting the podcast they will discuss with Turner.
Olson served in 2008 as a Fulbright Senior Fellow in American Studies in Barcelona, ​​Spain. He is the author of numerous articles, essays, encyclopedia entries, poems and reviews published in various books and periodicals. From 2003 to 2005 he was president of the Tennessee Folklore Society and from 2009 to 2013 editor of the Journal of Appalachian Studies.
Olson has produced many documentary albums on Appalachian music. For his work as a music historian, he has won numerous awards, including the International Bluegrass Music Association award and seven GRAMMY nominations.
The Birthplace of Country Music Museum, affiliated with the Smithsonian Institution, explores the history of the 1927 Bristol Sessions and their lasting impact on our musical heritage. From the Bristol Sessions and beyond, the region continues to influence music around the world.
The museum is located at 101 Country Music Way (corner of Moore and Cumberland Streets) in Bristol, Virginia. Museum hours are Tuesday through Saturday 10 a.m. to 6 p.m. and Sunday 1 p.m. to 5 p.m. The museum is closed on Mondays and most public holidays. For more information or to confirm hours of operation, call 423-573-1927.