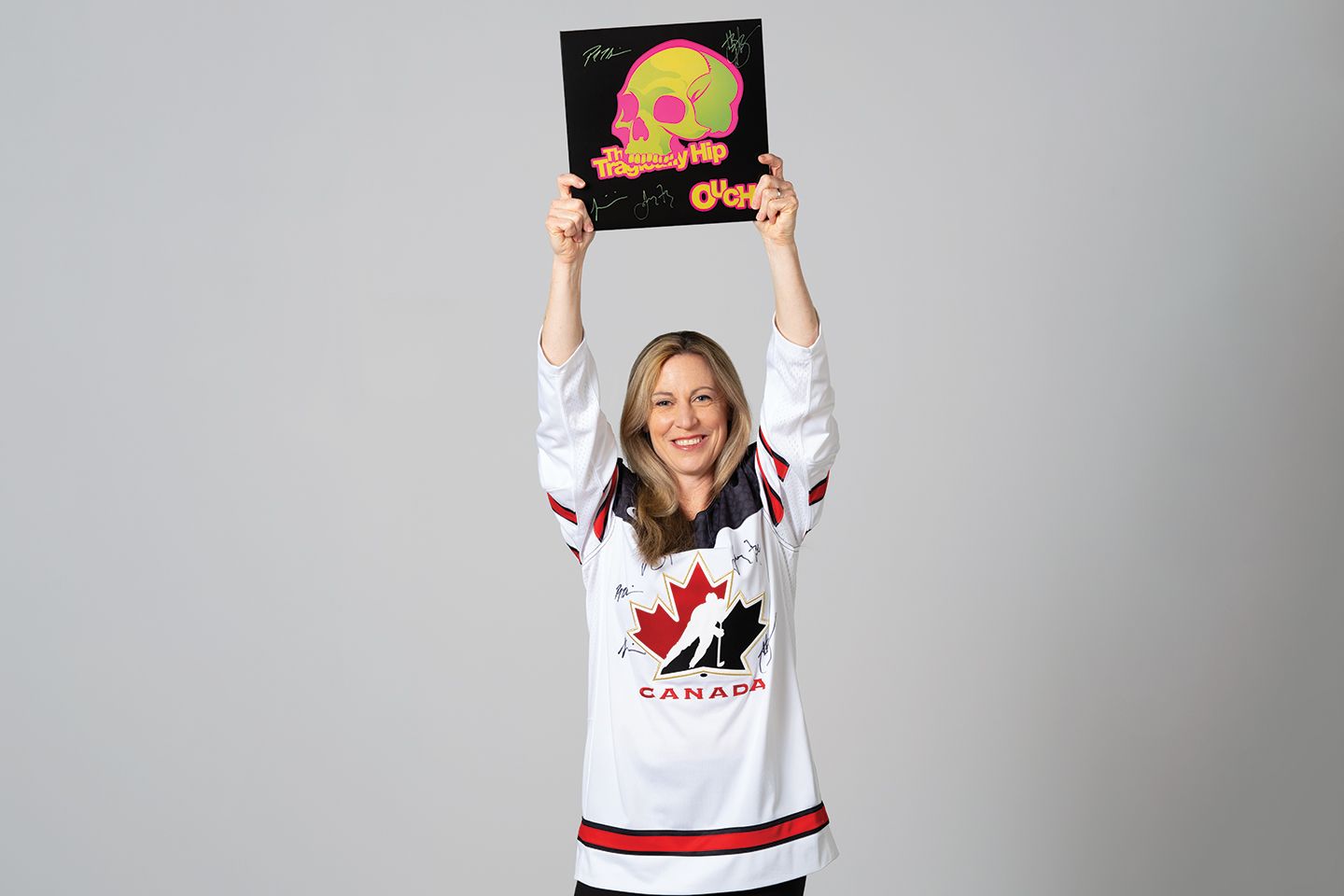 Classical music, concert announcements and youth festival continue
Content of the article
Here's what's happening in Kingston's entertainment scene between Saturday, April 30 and Friday, May 6.
Content of the article
---
Sunday will be the last concert of the Kingston Symphony Orchestra season. The description says the concert will showcase the nature of "musical inspiration" by featuring pieces by Beethoven, Mozart, (Gordon) Jacob and George Gershwin. Gershwin's "Rhapsody in Blue" will be the centerpiece of the concert and will feature pianist Janelle Fung.
The concert takes place at the Isabel Bader Center for the Performing Arts at 2:30 p.m., and it will also be streamed online. Tickets are $46.50; visit queensu.ca/theisabel to purchase them online.
---
The only other concert at the Isabel this week features another pianist, Sheng Cai. The 7:30 p.m. concert on Monday will feature pieces for Grieg and Rachmaninoff. In-person tickets are $42 and $59, or can be viewed online for free through Isabel's "Digital Concert Hall," the link to which is on Isabel's website.
And if you miss him this time, Sheng Cai will be the first performer at this year's Waterside Summer Series on Amherst Island. He will perform at St. Paul's Presbyterian Church on the island on July 2. This year, Waterside will also host the Four Seasons Harp Quartet (July 12), the Canadian Women's Brass Collective quintet (July 18), Cheng2Duo (August 6) and, finally, Leslie Fagan, James Campbell and Angela Park (August 16).
---
Still on the theme of classical music, this year's Studio S lineup was unveiled this week.
The series, which takes place at the Thousand Islands Playhouse in Gananoque, features a concert followed by a conversation with host Eric Friesen (who happens to be from Amherst Island). The four-concert season opens June 20 with violinist Kerson Leong, followed by pianist Janina Fialkowski (August 20), baritone Brett Polegato (August 29) and finally violinist Mark Fewer (September 12).
Content of the article
---
Mackinnon Brothers Brewing announced the second 'Live at the Grandstand' concert this week. The Sheepdogs perform at the Bath Outdoor Space on Canada Day, July 1. The opening for unkempt Saskatchewanians will be Kingston's Oakridge Avenue. The show starts at 7 a.m., but the doors will open three hours before, at 4 p.m. Tickets are $68 and bus service is $18.
The "Grandstand" kicks off on June 20 with the extraordinary cover band Dwayne Gretzky with their 90s show. This one starts at 8 am and costs $40 (the bus pass costs $15).
---
There are some interesting concerts taking place at the Manor this week.
On Saturday night, Nashville-based alternative rockers Palm Ghosts will be joined by Funeral Lakes and Mellon Collie Caravan. Tickets are $10 and doors open at 8 upstairs.
West Coast indie rockers Current Swell arrive Thursday for what appears to be their debut show. Tickets are $20 for this one.
---
There will be a bit of country in town on Saturday night as the Washboard Union performs at the Grand Theater. The opener is Raquel Cole. The show starts at 7:30 p.m. and tickets start at $29.50 and up.
The 6:30 p.m. pre-show "drop-in" event, which was to feature Teilhard Frost in the Davies Lounge, was however cancelled.
On Thursday, the "musical evening" featuring Hawksley Workman and Sarah Slean will finally take place after some previous postponements. This show also starts at 7:30 p.m. and tickets start at $34.50 plus HST and processing fees. The 6:30 p.m. drop-in event features Kingston Poet Laureate Jason Heroux.
Content of the article
Le Grand will also present a few "tribute" concerts: ABBA Mania (with the Bee Gees and Adele in addition) is on Wednesdays and "Queen: it's a little magic" is on Friday evenings.
---
While these concerts may take place on the ground floor of the Regina Rosen Auditorium, on the top floor of the Baby Grand Theater will be the opening of "A Gentleman's Guide to Love and Murder", which makes part of this year's Juvenis Festival. Half musical, half comic, it opens on Wednesday evening and ends on Saturday, the closing day of the festival, with shows at 2 p.m. and 7 p.m.
Also coming this week during the youth-focused festival are: "Viva Voce: Away" at 7 p.m. Monday at Daft Brewing; the battle of the bands, which begins at 6:30 p.m. on Thursdays at the Spire; and "Young Storytellers: Literary Heroes" on Fridays at 6 p.m. in the Tett Center rehearsal room.
---
About a month ago, it was announced that The Tragically Hip was partnering with Canadian Tire to support Jumpstart's "Girls in Sport" initiative. In addition to donating cash, the Hip was to offer a few collectibles for the auction.
The highlight is a Team Canada Jayna Hefford jersey signed by the Kingston-raised Hockey Hall of Fame and Rob Baker, Johnny Fay, Paul Langlois and Gord Sinclair.
The description states, "This one-of-a-kind autographed jersey was worn by members of The Tragically Hip at Jayna Hefford's jersey retirement ceremony in Kingston" in November 2021. The framed jersey also features a photo of the Hip wearing the jersey with Hefford.
Also up for auction are signed vinyl copies of the single "Ouch!" from last year's album "Saskadelphia".
To view other auction items or to bid, visit www.keepherinplay.ca.