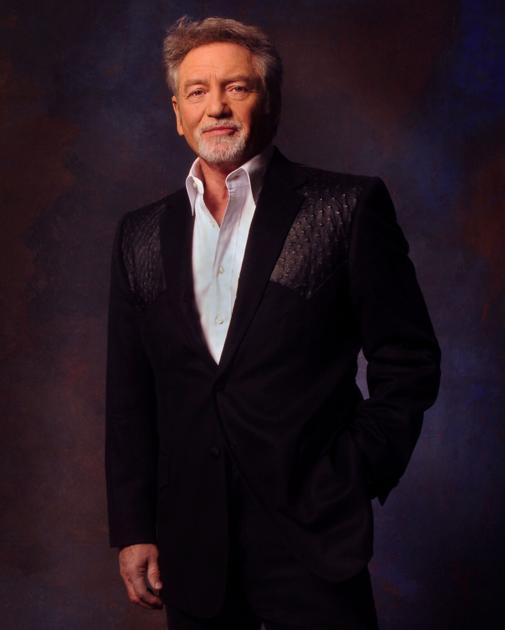 Country music singer Larry Gatlin to perform at Memorial Town Hall | @To play
Grammy-winning country music singer Larry Gatlin will perform at Marshall's Memorial City Hall on Sunday.
The concert begins at 7:30 p.m. and is a special event in Memorial City Hall's 2021-2022 season lineup.
Gatlin rose to fame along with his brothers Steve and Rudy as the Gatlin Brothers, a Grammy Award-winning trio that wowed audiences for over 60 years. Their accomplishments include a Grammy for Best Country Song ("Broken Lady"), three ACM Awards for Single of the Year ("All The Gold In California") and Album of the Year ("Straight Ahead") . Gatlin also won the male singer of the year award.
Gatlin ranks fourth as a solo writer with Billboard's Top 40 Hits. His catalog of songs has been recorded by artists such as Elvis Presley, Barbara Streisand, Johnny Cash, Roy Orbison, Glen Campbell, Kris Kristofferson, Tom Jones, Dottie West, Charlie Rich, Johnny Mathis and many more.
Gatlin and his brothers have entertained audiences at some of the world's greatest venues and on some of the most iconic stages including the 'Grammy Awards', 'American Music Awards', 'People's Choice Awards', 'The Tonight Show' with Johnny Carson, "The Oprah Winfrey Show", "Hee Haw", "Love Boat", "Midnight Special" with Wolfman Jack, "The Merv Griffin Show", "Solid Gold", "The Barbara Mandrell Show" and their own special on ABC – "Larry Gatlin and the Gatlin Brothers."
Gatlin wrote an autobiography, "All The Gold In California" and recorded a solo album, "In My Life".
In 2015, the Gatlin Brothers celebrated 60 years of music together and released a new album, "The Gospel According to Gatlin". In 2017, Gatlin wrote and starred in "Quanah," the story of Quanah Parker, the last Comanche Indian chief. In October 2019, he was inducted into the Nashville Songwriters Hall of Fame.
Gatlin resides in Nashville with Janis, his wife for over 40 years. They have two children, Josh and Kristin.