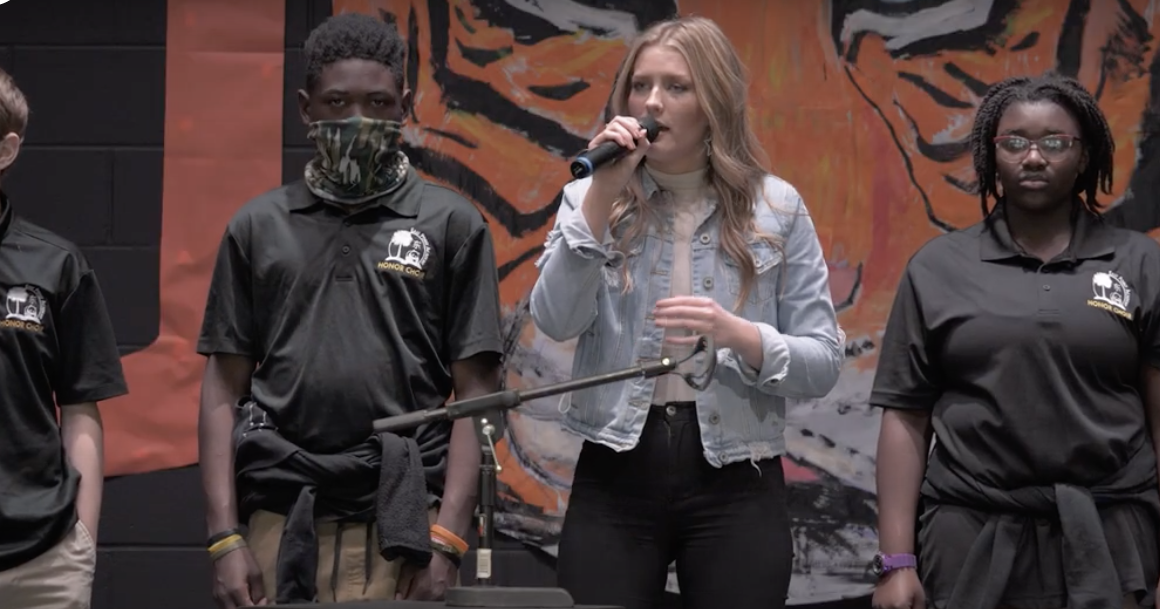 East Point Academy students in West Columbia play with a country music star | West of Colombia
Students at East Point Academy (EPA) in West Columbia received a special concert Thursday afternoon.
South Carolina-born country music singer Faith Schueler and EPA music teacher Dr. David Batchelor hatched a plan for the country music star to perform with the school choirs.
The special event featured Schueler and the honor choir singing an original song written by Dr. Batchelor and his students called Starfish. The cub chorus and Schueler also performed another song written by Batchelor titled It's Gonna Be Alright.
"All I have to say is wow," said Schueler, who shared motivational tips with the students and encouraged them to pursue their dreams.
The rising country singer has also answered many questions from students and finally wowed audiences with her recent release, "March On Girl," a song she wrote to inspire girls and young women.
Parents, students and teachers attended the special event.
"Mrs. Schueler's visit was a fantastic experience, not only for the children in the choir who had the chance to sing with her, but also for the children in the audience who were so excited to see a celebrity in school," said Vice Chairman of the Board of Trustees and East Point parent Shelby Leonardi. "She encouraged them to achieve their dreams, talked about how being kind and working hard can help you achieve those dreams, connected with the children by answering many of their questions, and took the time to learn and sing songs that are important to our students. She even stayed afterwards to sign autographs. The children will talk about his visit for a long time to come.
East Point Academy is a free, award-winning public charter school serving students from kindergarten through eighth grade. Visit eastpointsc.org for more information.