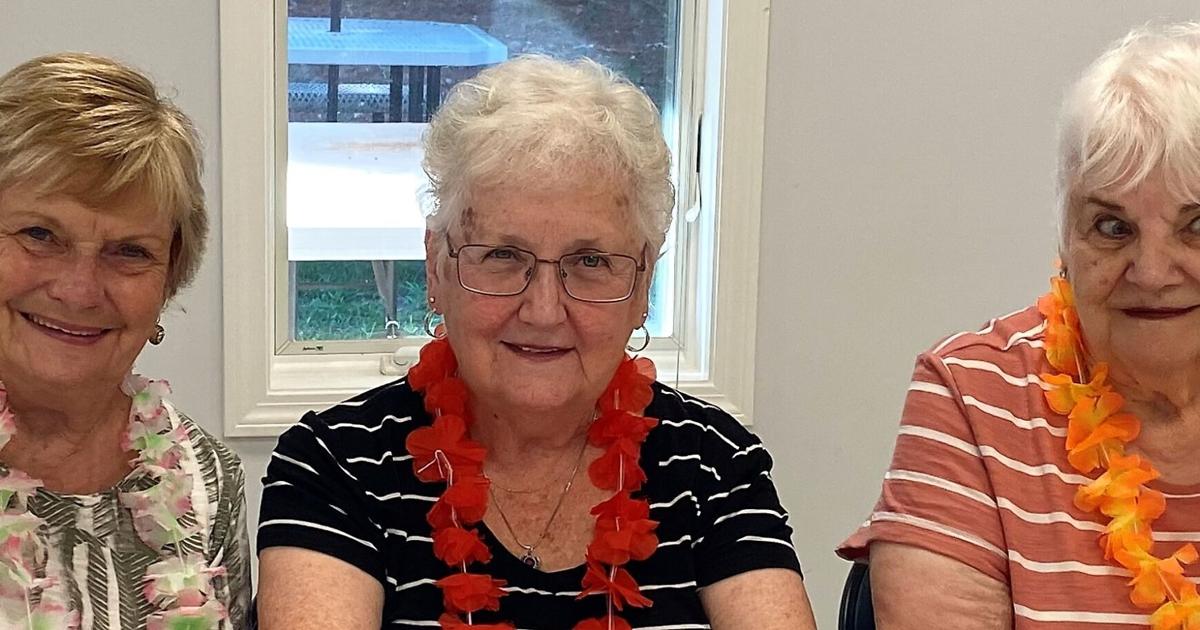 Enjoy raw veggies and classical music at Foxboro Senior Center | Around the city
On Wednesday, November 9 at 4 p.m., join us for crudités (a French appetizer consisting of sliced ​​or whole raw vegetables) while listening to classical music performed by Foxboro resident and violinist Grainne Daly.
Grainne started playing the violin at the age of 3 and studied with Norma Stiner and Don Krishaswami.
She is a junior at Foxboro High School where she is involved in the music program and the symphony string and chamber orchestra.
Grainne also performs with the Rhode Island Philharmonic Youth Orchestra where she is co-concertmaster of the orchestra.
Additionally, Grainne is a founding member of the Foundry Pond Duo and serves as president of Music Mission Outreach in Rhode Island and ambassador for Emmanuel Music in Boston.
Be sure to register in advance to reserve your spot.
PRESENTATION OF INTERFACES
The demand for mental health services across the country is at an all time high.
Recently, the City of Foxboro enlisted the services of William James College, INTERFACE Referral Service, to help connect Foxboro residents with mental health service providers.
Join us on Wednesday, November 2 at 4 p.m. for a presentation by Social Services Social Worker Pam McGuire who will provide an overview of the program and how you can help spread the word about this amazing new resource. Light snacks will be provided.
Register to reserve your spot.
SELF-DEFENSE DEMONSTRATION
Join us on Tuesday, November 8 at 9:30 p.m. when our Tai Chi instructor, Elijah Swain, will provide a free self-defense demonstration to seniors looking for the basics to protect themselves from potential threats.
Please register in advance.
REAL IDENTIFICATION WORKSHOP
Do you have any questions about the upcoming move to Real ID?
Representatives from Massachusetts RMV will be at the senior center on Wednesday, November 2 at 2 p.m. to answer questions about the Real ID program.
Register in advance if you want to join us.
HAIRDRESSING
Would you like to have your hair cut and styled in the comfort of Foxboro Senior Center?
On October 28, hairstylist Laurie Nicklas will be at the senior center and every 4th Friday of each month from 10 a.m. to noon. The cost per person is $15 for women and men. Register with your payment in advance to schedule an appointment.
FRIENDS BINGO – ALL ARE WELCOME
Come join us for Bingo at the seniors center on Tuesday, November 1 from 1:30 p.m. to 3 p.m. and every 1st Tuesday of the month.
Win cash prizes in varying amounts. There is a nominal fee of $1 per card. Bring a friend! Call to register.
This program is organized by the Friends of Foxboro Seniors.
SUBURBAN RAIL AS A GROUP
The MBTA Commuter Rail again offers daily service from Foxboro to Back Bay and South Station.
We will meet at the MBTA commuter rail station at Gillette Stadium around 10 a.m. on Wednesday November 2 and together we will board the train to Boston, which you will cross on your own.
You can stay as long as you want in Boston, but group members can also choose to depart together on the 4:10 p.m. train from South Station.
Register in advance if you plan to join us.
THE TRUTH ABOUT REVERSE MORTGAGES
John David Tourtillot, CRMP of Homestead Mortgage will be at the senior center on Wednesday, November 9 at 2 p.m. for an educational course on reverse mortgages.
Tourtillot will discuss how to use a reverse mortgage to help cover the cost of property taxes, insurance, condo fees, home care costs, and home modifications to allow you to age in place. Please register in advance.
NOVEMBER CINEMA DAYS
The theme for November's Movie Days at the senior center is "The Crown." Two episodes of "The Crown" will air at 1 p.m. and 1:55 p.m. on the following Thursdays:
November 3 at 1 p.m. – "Wolferton Splash" – Young Princess Elizabeth marries Prince Philip. As King George VI's health deteriorates, Winston Churchill is elected Prime Minister for the second time.
November 3 at 1:55 p.m. – 'Hyde Park Corner' – With King George too ill to travel, Elizabeth and Philip embark on a Commonwealth tour of four continents. Party leaders attempt to undermine Churchill.
November 17 at 1 p.m. – "Windsor" – With Elizabeth in a new role, Philip tries to assert a certain power. Churchill wants to delay the coronation. King George's disgraced brother arrives.
Nov. 17, 1:55 p.m. – 'Act of God' – When dense smog paralyzes London for days and creates a serious health hazard, Chruchill's inaction leaves him vulnerable to his political enemies.
PODIATRIC CLINIC
Dr. Kelly McLaughlin offers a podiatry clinic for podiatric foot care and screening at the senior center on the 1st Friday of every two months from 8:30 a.m. to 11:30 a.m.
The next clinic will take place on Friday November 4th. The cost for each 15 minute appointment is $30.
Please register and pay for your appointment in advance.
MAKE MUSIC
Calling all musicians and singers: Bring your ukulele, guitar, voice or other acoustic instrument and join us for our "Making Music" program on November 7 at 1 p.m. and the first Monday of each following month at 1 p.m.
All skills are encouraged and welcome to participate in this monthly FREE sing and play experience. We will explore fun and familiar songs.
Register in advance to let us know you will be joining us.
DISCOVERY TRIP IN VAN TO THE MUSEUM OF MARINE BEES
The senior center van will travel to the Sea Bee Museum in Rhode Island on Thursday, November 9.
The van will depart from the Booth Playground parking lot at 10:15 a.m.
This trip is free.
Due to limited seating, registration for the trip will be on a first-come, first-served basis.
HOLIDAY PARTY AT THE LAKEVIEW PAVILION
Please join us for our annual holiday celebration at the Lakeview Pavilion in Foxboro on Thursday, December 1 from 12:30 p.m. to 4 p.m.
The menu includes your choice of seared chicken with Chablis lemon cream sauce or seared salmon with sweet and sour glaze.
Doors will open at 12:30 p.m. and dinner will be served at 1 p.m. There will be a cash bar.
The cost for Foxboro residents is $32 per person and the cost is $37 for non-residents.
Tickets are on sale now and must be paid for when registering and obtaining your ticket to reserve your place.
SENIOR SANDWICHES
On Thursdays we offer Grab and Go Senior sandwiches at the senior center. You can pick up your sandwich at the reception on Thursday at any time between 10 a.m. and 1 p.m., and you can take the sandwich with you, or you are invited to eat in the Coffee Room or on the outdoor benches.
Quantities are limited, so you MUST register in advance to get your Senior Sandwich meal.
There is a suggested donation of $3 to HESSCO.
LUNCH OUTING
Our next lunch outing will be Wednesday, November 16 at Conrad's restaurant in Foxboro at 1 p.m.
Call us to register before Monday, November 14 and meet us at the restaurant on the 21st.
For those requiring van transport, arrangements should be made by Monday the 14th.
ELDER SUPPER
Our monthly Senior Supper program focuses on a unique high quality catered meal.
We hope you will join us for an evening with friends on Wednesday November 30th.
This program will start at 4:00 p.m. and food will be served around 4:30 p.m. The meal for November will be breakfast for dinner!
The cost is $5 and must be paid at the time of registration.
SAVE THE DATE – HOLIDAY CRAFT FAIR
Are you an artisan looking to sell your treasures at our upcoming Holiday Craft Fair? If you are interested, pick up an application at the reception of the senior center. The fair will take place on Saturday, November 26 from 9 a.m. to 1 p.m. and the cost is $10 for a table to display your items for sale.
REGISTER FOR A TRIP TO ITALY IN APRIL 2023
The Foxboro Council on Aging & Human Services is planning a trip to Italy, specifically Rome and the Amalfi Coast, for April 9-18, 2023. Some of the highlights of our trip will include a walking tour of classic Rome with a visit at the Colosseum, visit the seaside resort of Sorrento, discover the excavated ruins of Pompeii, taste local specialties at a limoncello factory in Minori and wine tasting and lunch at the foot of Mount Vesuvius.
The cost is $4,443 per person for a double bed and $5,243 for a single bed, with the option to purchase optional tours.
Registration for residents and non-residents of Foxboro has begun.
Travel brochures are available at the senior center or can be emailed to you upon request.
HEARING HEALTH
On Wednesdays November 2, 9 and 16, there will be hearing clinics offered from 1 to 3 p.m.
This program is free and offers hearing screening, earwax removal, hearing aid cleaning and service by appointment.
Call ahead to schedule a 20 minute appointment.
1 ON 1 TECHNICAL SUPPORT
Join us Monday mornings from 10:15 a.m. to 12:30 p.m. for our 1-on-1 technical support program.
During your one-to-one 1-on-1 technical support appointment, you will be able to get answers related to phones, tablets or computers.
Examples include troubleshooting, setting up a device, and other "how-to" questions.
Call us to schedule an appointment.
CULTURAL DANCE
Starting in October, join Foxboro resident Garmai "Mai" Sumo on Mondays at 10:30 a.m. as she teaches us dances from her native Liberia.
May will provide a fun atmosphere to discover and learn new dance moves while exercising. The cost is $3 per class and this program is punch card eligible.