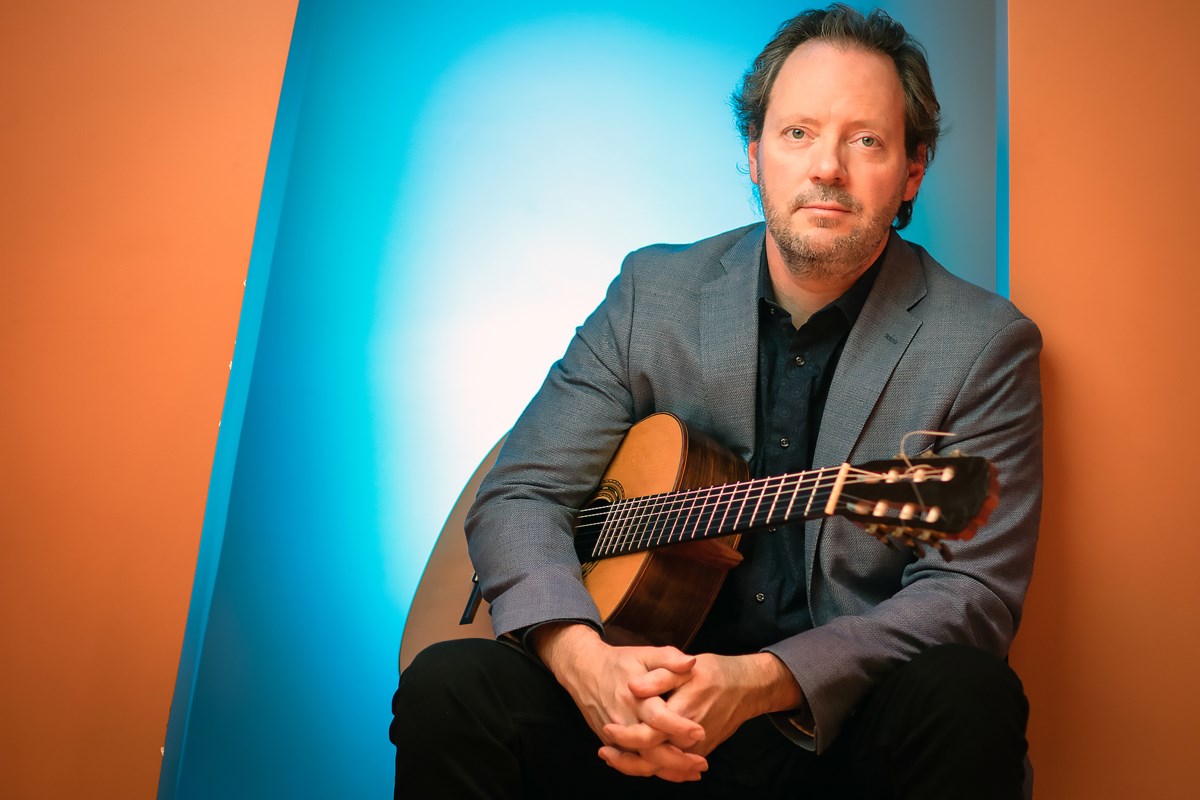 Live classical music returns to the Bow Valley
"It's exciting to perform again for live audiences. Live streaming was a necessary tool and it provided access throughout the pandemic. Nothing replaces the emotional exchange that occurs between artist and the audience during a live performance."
As the latest wave of COVID-19 continues to wane, entertainment venues and festival organizers are taking the first steps toward returning to in-person gigging.
Part of the local revival includes the Juniper Hotel & Bistro and Peaks + Prairies Productions, which have teamed up to bring classical music back to the stage with their Music @ The Juniper spring series.
Lev Nesterov, founder and artistic director of Peaks + Prairies, seeks to highlight the level of intimacy between performer and audience that classical music offers in a small venue.
"What we offer is a full concert experience," Nesterov said. "With the possibility of having a drink beforehand, and perhaps also having dinner, which is one of the packages we offer at the hotel.
"A seated gig helps bridge the gap between musician and audience and the culinary aspect only adds to the overall experience."
Classical guitarist Brad Mahon will kick off the four-concert series on Friday, March 18. Mahon will perform familiar favorites and a collection of new works by composers around the world, and acknowledges that the past two years have been difficult.
"It's exciting to perform for live audiences again. Live streaming was a necessary tool and it provided access throughout the pandemic," Mahon said. "Nothing replaces the emotional exchange that occurs between artist and audience during a live performance."
Tickets to the series are $25 for the concert option only, and a three-course dinner plus a concert ticket is $95. As a continuing COVID precaution, the venue will be limited to 60 seated guests and masking, while not mandatory, is encouraged in the concert space.
Banff resident Nan Hughes, a mezzo-soprano singer who will perform with pianist Jack Olszewski on Friday, April 8, is also eagerly awaiting the chance to be in front of an audience again, even at sixty percent of her normal capacity.
"I'm really excited about the Music @ The Juniper concert series because it gives classical musicians a platform and a voice," Hughes said. "There are many opportunities for singer-songwriters in the Bow Valley, but, particularly during the pandemic, when the Banff Center had to close, there have not been as many opportunities for classically trained musicians to shine."
The Bow Valley supports a wide variety of musical genres, and classical music is as strong as any, with an extensive fanbase that reaches every corner of the province.
"I am indeed looking forward to being back in front of live audiences and I know many people across Alberta who yearn to see classical concerts live again," Hughes said. "To experience the special intimacy, beauty and excitement that a live performance offers."
All concerts in the Music @ The Juniper Spring Series will take place in the Juniper's Kiguli Hall, and concert and hotel stay packages are available. Violinist Anna Stube will join pianist Susanne Ruberg-Gordon on Friday, April 29, and sister cello duo Ine & Mari Coetzee will perform on Saturday, May 7.
Please visit musicatthejuniper.ca for more information or to purchase tickets.