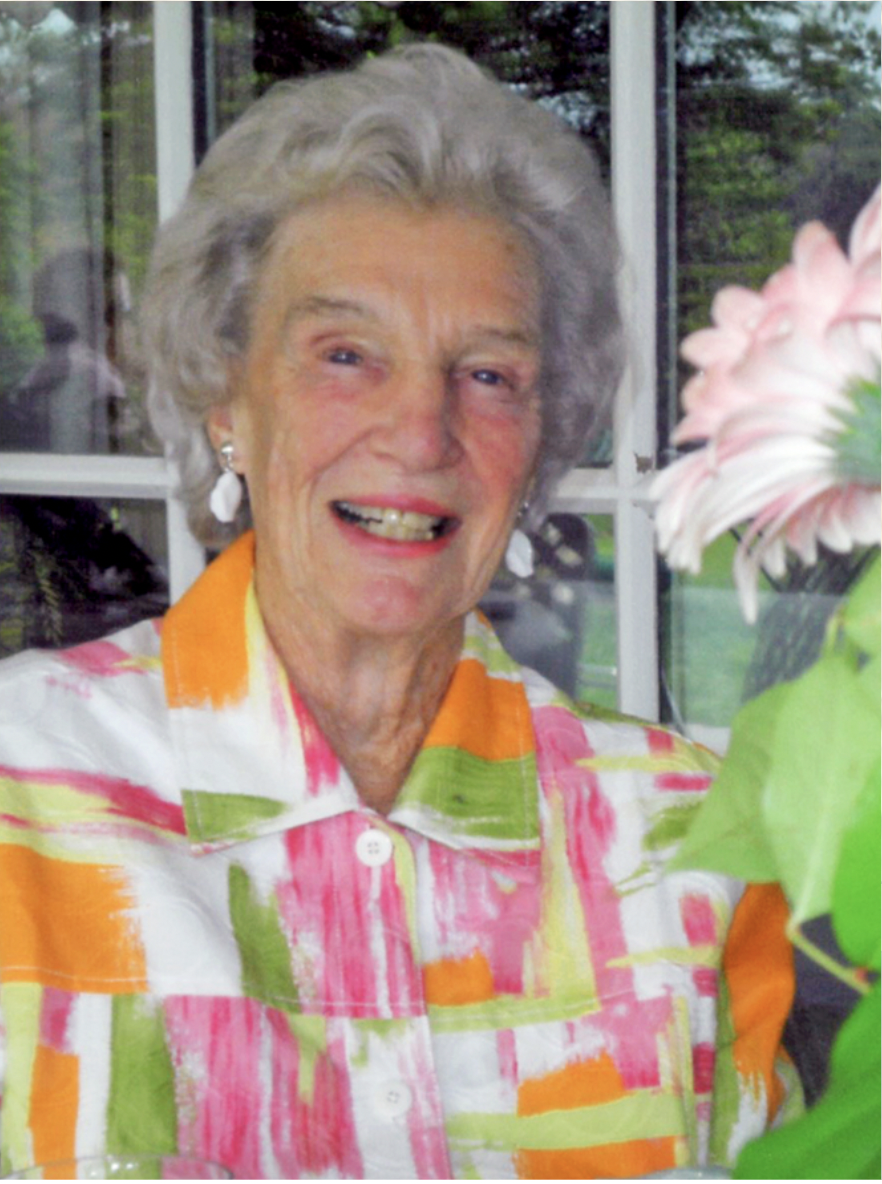 Lois Berry, 90, a volunteer at her home in Darien, loved the bridge, classical music, theater, travel, tennis
Lois Boots Berry died peacefully at her home, surrounded by her family, on April 21. She was 90 years old.
Lois was born September 4, 1931 in East Hampton, New York, the daughter of the late Lois Kingsley Boots and Dr. Ralph H. Boots. She grew up in New York and East Hampton and graduated from Chapin School, Westover School and Bennett College.
She met her 64-year-old husband, Richard (Dick) Berry at Seven Gates Farm Clambake on Martha's Vineyard in 1947. They married in New York in November 1952 and moved to Bump-A-Long Road in Darien in 1954. Dick predeceased Lois in 2016.
Outside of her family, Lois' true loves were spending time with her many friends, doubles bridge, classical music, theater, ballet, and travel. She also enjoyed playing tennis and volunteering at Children's Aid of Darien and At Home in Darien.
She was a compassionate and caring person who went out of her way to help and support her family and friends. Her grandchildren were the love of her life and the holidays were a particularly special time. She was a member of St. Luke's Parish and the Wee Burn Country Club.
She is survived by her son, Richard Kingsley Berry, and his wife, Carla Clay Berry, of New Rochelle, New York; and their children: Matthew Berry, Eliza Berry and Susannah Berry, Gingy Berry Ouellet and her husband, Richard Ouellet, of Seattle; and Lois Berry Meyer and her husband, Jeffrey S. Meyer, of Darien and their children: Caroline Meyer and her husband, Jorge Vilarrasa; Allie Meyer and her fiancé, John Tewhill; Mallory Meyer and Kendall Meyer. Her brothers: Edmund K. Boots and Ralph H. (Bill) Boots, Jr., predeceased her.
A memorial service is scheduled for 3:30 p.m., May 19, 2022, at St. Luke's Parish in Darien. In lieu of flowers, contributions may be made in Lois' memory to Alina Lodge at 61 Ward Road, Blairstown, NJ 07825 or to St. Luke's Parish at 1864 Boston Post Road, Darien, CT 06820.
– an obituary from Lawrence Funeral Home, where online condolences can be left