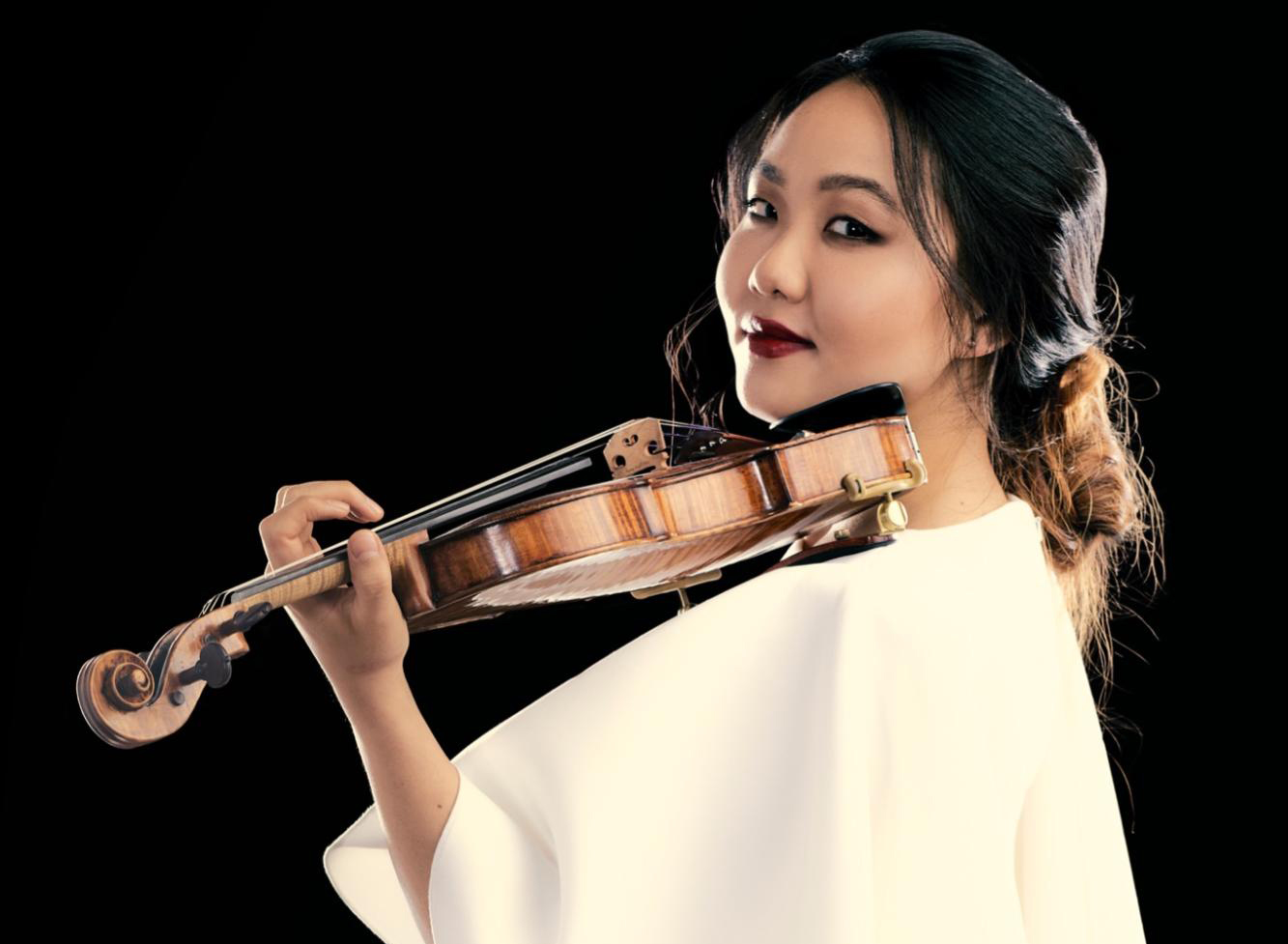 Stella Chen – World's Leading Classical Music Platform
Stella debuted with the New York Philharmonic Orchestra last February to celebrate the Lunar New Year.
"A virtuosity that radiates sensitivity, soul and originality"
– The string of the violin
A graduate of Harvard University, the New England Conservatory, the Juilliard School and the Kronberg Academy, Stella is a former winner of the Tibor Varga and Menuhin International Violin Competitions – and received 1st Prize in the Queen International Violin Competition Elisabeth 2019, in Brussels. She was also honored as the recipient of the 2020 Lincoln Center Emerging Artist Prize.
Stella's recent performances include solo appearances with the National Orchestra of Belgium, the Lausanne Chamber Orchestra, the Brussels Philharmonic, the Royal Chamber Orchestra of Wallonia, the Orquestra Filarmónica de Medellín, the London Chamber Orchestra and the Welsh National Symphony Orchestra. AreTeachers and mentors include Li Lin, Mihaela Martin, Donald Weilerstein, Itzhak Perlman, Catherine Cho and Miriam Fried.
3 goals to achieve in 2022
Read/write a lot more Become familiar with the symphonic and lyrical repertoire and write my own cadenzas for Mozart concertos Balance the time spent discovering the culture of the places I travel/practise in my hotel room
What is your deepest fear?
Losing loved ones Living with regret
Where in the world do you most want to live?
I really like to travel everywhere
What changes would you like to see in the world?
More empathy. It's idealistic, but that everyone in the world should have the means to obtain a high quality education in the profession of their choice.
What changes do you think are needed in the classical music industry?
I thought about how I can make an impact by making sure a wide variety of classical music speaks to the next generation. A clear point is a better musical education, I think specifically of the American public school system. A friend and I recently collaborated with a k-pop group and we were surprised when they knew all the leading patterns and how to read music – they had learned this in school and were in turn surprised that it didn't. is not something that people learned in basic elementary education in the United States. Also, we underestimate the ability of young people to assimilate music that we consider "difficult to understand", etc. I think people deserve more credit than that, and you don't have to stick to the same circus tricks to get attention. I also think it would be great for young musicians to have a little more guidance on forging their own path in an industry where there are many paths and not so obvious. Again something to integrate into education… I don't know how yet!

Born December 7, 1992

Born in the United States

United States

Violin 1700 ex-Petri Stradivarius, generously loaned by Dr. Ryuji Ueno and Rare Violins In Consortium, Artists and Benefactors Collaborative
Bow Dominique Peccatte generously loaned by Dr Ryuji Ueno and Rare Violins In Consortium, Artists and Benefactors Collaborative

Education
The Juilliard School | Kronberg Academy | Harvard University | New England Conservatory

Teachers
Li Lin | Mihaela Martin | Donald Weilerstein | Itzhak Perlman | Catherine Cho | Miriam Fried

Notable Awards/Competitions Won
First prize winner of the Queen Elisabeth International Violin Competition | Winner of the Tibor Varga and Menuhin International Violin Competition Prize | Lincoln Center Emerging Artists Award 2020 | Avery Fisher Career Fellowship 2020