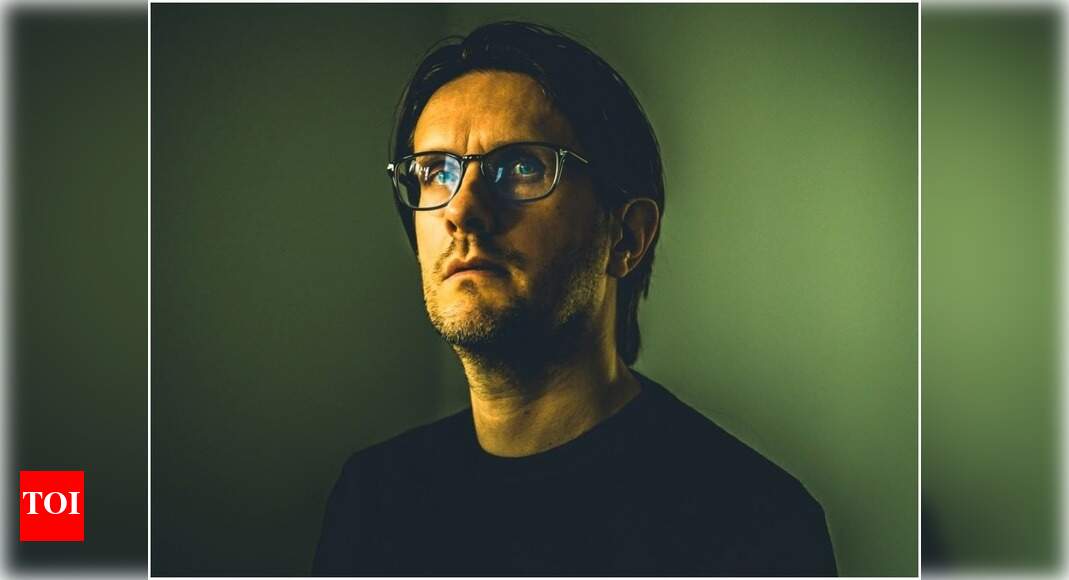 Steven Wilson: Steven Wilson: The sound of modern music is largely defined by non-musicians | Cinema news in English
English musician, singer, songwriter and record producer, Steven Wilson is also a multi-instrumentalist. So when he released the sixth studio album, 'The Future Bites', we asked him about the many elements it contained. "It's a new step in a different style for me, being a more contemporary sounding record, which uses a lot more electronic elements. I think because we live in an electronic world, for an album to sound fresh and relevant, it has to reflect that world, "explained Steven.
In an interview with Bombay Times, he talked about his next album, his work, his sounds, his multiple Grammy nominations and more… Excerpts…
You've taken your musical personality to a contemporary palette in this solo album. Tell us more …

The guitar is still present, but it rather plays a supporting role. For me it is important that each album is an evolution or a step towards something different, to confront the expectations of the listeners rather than just responding to them by giving more of the same. I am really proud of the record. It contains some of my most melodic and direct material, but without giving up any of the experimental aspects that I am known for. And it's still very well designed to be a conceptual musical journey, best listened to as an album from start to finish. It's also maybe the most "solo" solo record I've done, in the sense that I play all guitars and also most bass and keyboards. In terms of lyrical subject matter, the album deals extensively with ideas about self-identity in the 21st century, particularly how we now see everything through the prism of social media. So, while in the past, we could look out of the universe with a sense of curiosity, now many of us are just looking at a very small screen on a smartphone to see how many likes or comments our last post on. social networks received. It's disturbing how technology has changed the course of human evolution and the way we engage with the world in such a short time, I'm not sure we really understand how this will affect us in the longer term. , especially the children of now. I grew up reading a lot of dystopian sci-fi stories and some of them were about how we would someday become slaves to the technology we created, and I believe we already live in this world, even though this it is not bots that rule us, but algorithms that analyze data and use it against us. Algorithms that persuade us to believe, hate, vote, buy, watch, listen … etc
You are a self-taught musician – do you think that a formal education in music is not really important?

Formal music education can be helpful, but it can also be a major barrier to creative impetus. Sometimes great art is done by people who aren't bound by the rules because they don't even know what the rules are in the first place. People like Paul McCartney, Brian Eno, Bob Dylan, aren't musicians by training, don't read music, or maybe don't even know the names of the chords they play, which sounds a lot like me. Someone like that approaches a musical instrument in a more natural and intuitive way, using the imagination and not the technique, and it can often yield much more inspiring results. If you look at the world of mainstream music these days, much of it is dominated by music that developed from the DJ culture where there was no requirement to be able to play a musical instrument. . Thus, the sound of modern music is largely defined by non-musicians.

Over the course of your career spanning more than three decades, you've won numerous awards, Grammy nominations – what do the awards mean to you?

I just gave away one of my Grammy nominated medals in the special edition of a copy of my new album, that tells you how much I care! Seriously, I would be lying if I said it's not flattering for people to tell you that you made the best album of the year, or whatever. But I also know that these things are just opinions like everything else. A lot of times my favorite albums aren't the ones that got the best reviews or that get the best of the year awards. Most of my career I've lived outside the mainstream, and I'm happy to stay where I don't need to chase after popularity or mass accolades.
Tell us about Porcupine Tree. It's never officially broken …

Porcupine Tree was a band that I had been in for a long time before I worked under my own name. It started as a solo project in the early 90s, later became a full-fledged band, but went on hiatus in 2010 after around 10 albums and many years of touring. The band can still come back at some point as it's never officially disbanded, but at this point I feel so fulfilled as a solo artist, able to easily change direction and collaborate with different people. This freedom is not something easy to obtain in a group. But I believe there will be more Porcupine Tree music at some point, maybe a single album or a tour.