Sturle Dagsland – «Blossoming»
Artist: Sturle Dagsland
Let: «Blossoming» (2017)
Record label: None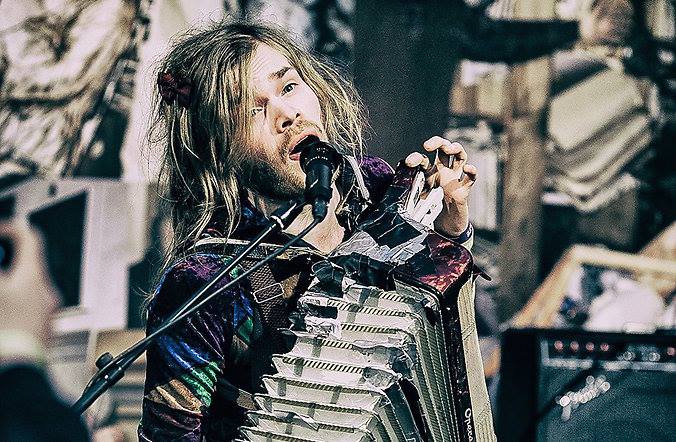 There is a lot of good music in Norway at the time, but often you know as well as what you get in terms of all genres, without being negative, as long as the music is good, it's more than enough. There are indeed some exceptions to the rule, and Sturle Dagsland is definitely an exception.
"Hi! My name is Sturle Dagsland and is an artist from Stavanger, " so opens the email from Sturle. Another singer-songwriter, I think (nothing freaking out with singer-songwriters, by all means), this email I will be able to pass on to one of our writers who are more versed in the genre than myself, I think further. That thought I quickly get into my mind when I read the next episode of the mail: Blossoming and the upcoming EP have been taken up in auditing unique places, including abandoned industrial areas in Russia, Soviet navy ships in Eastern Europe, concentration camps in Germany, lighthouses in the North Sea, and on sledges with wolf dogs north of the Polar Circle.
Hmm, what's this? An unavailable conspiracy of avant-garde-arctic experimentation? My prejudices "work at high levels". I click on the Spotify link and think again: "what's this? This time, with the music of Sturle Dagsland on my ears, I'm considerably more positively tuned, I'm simply rocked with big B, nothing less.
The term "blossoming" is complicated, but available. The composition is comfortable and intense – with vocals and tones that can scare the water by anyone. "Blossoming" changes him relatively frequently through the memorable minutes cut lasts. Sturle Dagsland moves across a wide musical scale, without being dragged into a culinary combination of different styles. I'm sitting as the feather of the all-round sound.
It's very rare signature citing presswriting to describe / report music but this time I make an exception and round this experimental review by quoting the writing as it describes "Blossoming" better than I can knock down here and now : Through an adventurous spirit and a progressively alternating instrumentation, Sturle Dagsland creates a unique, expressive and dynamic sound image dominated by Sturle's homeless innovative voice. He touches both modern, folk-traditional and primitive vocal expressions in a cruel fusion of frenetic screams, angelic songs, hymns, johik and thong singing away from references and embark on a journey into another world.