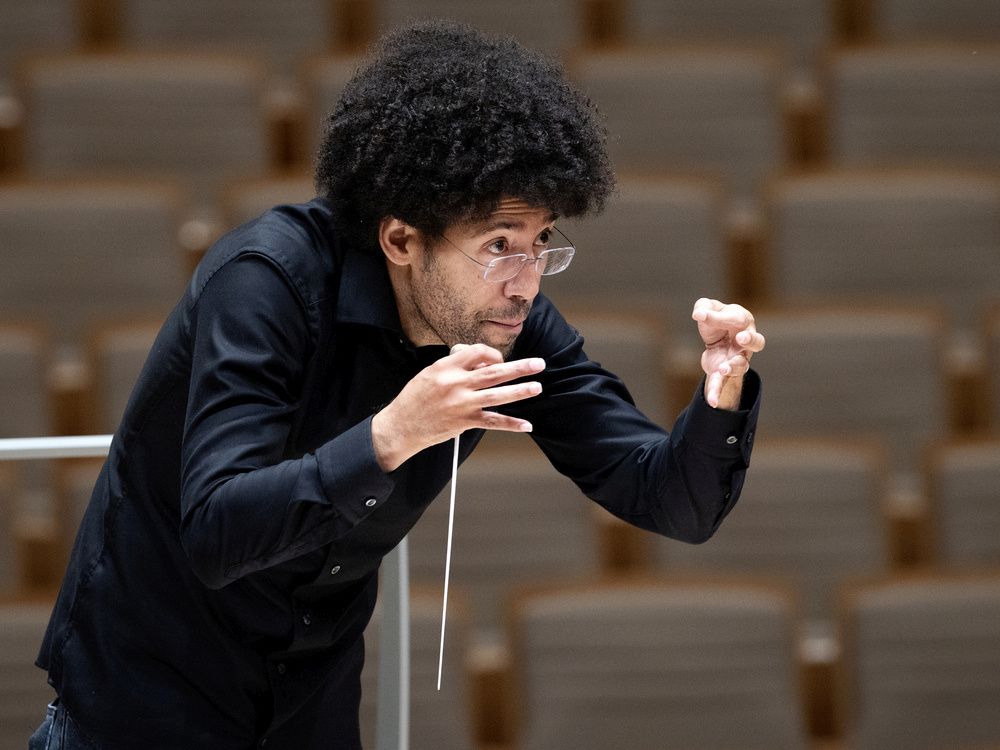 The OSM Classical Spree aims to bring classical music to the masses of Montreal
Rafael Payare's first Classical Spree as conductor of the OSM will focus on music from the Americas and will be accompanied by a concert at the Big O.
Content of the article
Rafael Payare is set to take center stage for his first-ever classical spree with the Orchester symphonique de Montréal (OSM) and the orchestra's new music director thinks it will be his perfect introduction to bustling festival culture Montreal summer.
Content of the article
La Virée Classique, probably better known by its French name, La Virée Classique, is the OSM's annual summer festival and kicks off Wednesday night with a big free concert on the Olympic Park esplanade just west of the Big O. There will be more than 20 concerts at and around Place des Arts from Friday to Sunday. There are a lot of free activities and paid concerts are much cheaper than your usual evening at the Maison symphonique.
"It's wonderful to have the Classic Spree," Payare said in a recent phone interview from his home in Outremont. "Everyone knows how great the Montreal festival season is and of course the orchestra is part of it, taking over the Quartier des Spectacles and playing the music in different places, with a fairly extensive repertoire. This year, the theme will be the Americas, to present the entire continent and the entire musical spectrum. It's a crazy schedule. We make it a point of honor to present many different composers and many different pieces. Sometimes they're well-known composers and sometimes they're not, but they should be well-known. So the audience can try different things. The big gig at the Olympic stadium is a feature and then when we get into the classic spree over the weekend where all the gigs are 45-50 minutes long, so you'll have different nibbles here and there. You can taste different things.
Content of the article
The Americas theme is tailor-made for Payare, who was born in Venezuela and is passionate about bringing more exposure to music from North and South America.
"It's very important," Payare said. "We are in the Americas and those who produce this music, so it is important that we can present (the music of the Americas) to the public and that they can try it and see that it is simply wonderful."
Wednesday's concert on the grounds of the Olympic Stadium is titled The Many Colors of the Americas and features an eclectic selection of works. The concert will begin with Symphony No. 9 in E minor by Antonin Dvorák, commonly known as the New World Symphony. Dvorák hails from the Old World, Czechoslovakia, but the symphony was written while he was living and working in the United States in the early 1890s and many consider it to be influenced by the music of the United States, especially African-American music.
Content of the article
"Everyone thinks classical music comes from Europe, but this wonderful composer came here and wrote a symphony about the new world and this beautiful continent," Payare said.
There will also be a song performed by Polaris Prize-winning Indigenous Canadian tenor and composer Jeremy Dutcher. There will be a trumpet concerto composed by Cuban-American Paquito D'Rivera and an excerpt from West Side Story. Also Trinidadian soprano Jeanine De Bique will perform a song from Honey and Rue by André Prévin. In addition, there will be a performance of Santa Cruz de Pacairigua by Venezuelan composer Evencio Castellanos.
The Classical Spree aims to bring the OSM and classical music to a wider audience than the one who usually comes to Maison symphonique. There are free concerts on weekends at Complexe Desjardins, on the Esplanade outside Place des Arts and on Ste. Catherine Street nearby. There are also concerts at the Maison symphonique between $22 and $45, concerts at the Théâtre Jean-Duceppe and Théâtre Maisonneuve for $25, and shows for $10 at the Salle Claude-Léveillée.
Content of the article
Payare conducts the OSM during several concerts on Friday and Saturday at Maison symphonique. Other concerts range from Argentinian-Venezuelan pianist Sergio Tempo playing Chopin to a concert featuring Venezuelan trumpeter Pacho Flores in tandem with OSM principal trumpeter Paul Merkelo.
"He and I are going to play a duet he wrote that is very Venezuelan in a samba style," Merkelo said in a recent phone interview. "What we like (the Classical Spree) is that it's shorter concerts but a lot more concerts. Thus, audiences have a greater variety of music to choose from. Think of it as a tapas restaurant where there are lots of delicious dishes on the menu and where you can try a bit of everything rather than sticking to one main course.
For more information on the Classical Spree, visit the website: osm.ca