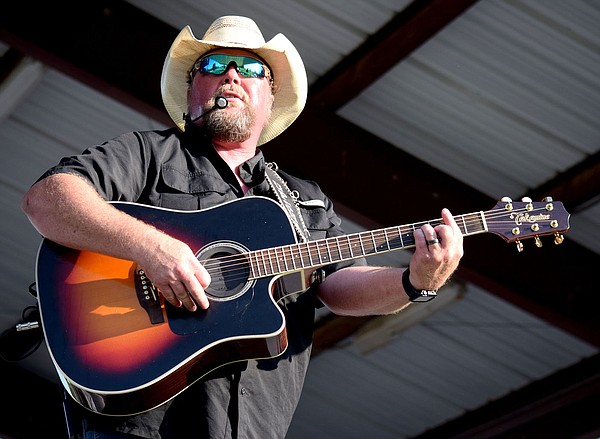 Upshaw puts country music fans in the mood for more
DECATUR — Even a broken guitar string didn't stop country music star Kevin Upshaw from delivering an upbeat performance as the opening vocalist for Blane Howard and the 68th Decatur Barbecue concert on Saturday night.
From the moment Upshaw and his band, One Night Stand, took the stage at Decatur's Veterans Park on Aug. 6, country music fans were in for a wild hour-long ride.
While the heat played a big part in keeping BBQ attendance lower than expected, die-hard country music fans braved the elements to hear the Miami, Okla., native mix of his own hits and a few other artists as well.
Heat played an important role in how Upshaw's classical guitar worked during the later stages of his performance, as conditions required him to tune the instruments multiple times. So much so that at the end of one of his songs, the guitar string broke.
True to the old adage that "the show must go on", Kevin Upshaw made some tweaks and continued to deliver a few more hits and get country music fans in the mood for what was to come.