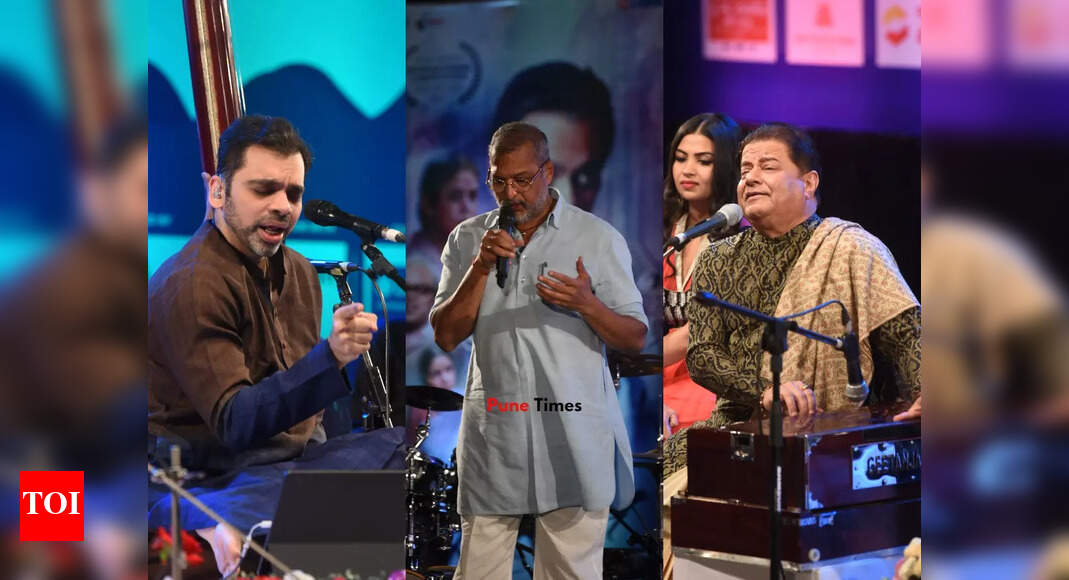 When classical music warmed the cool evenings of the city | Cinema News
From an entertaining dholki performance by Nilesh Parab and Krushna Musale, to classic vocal performances such as Rahul Deshpande, Arati Ankalikar-Tikekar and many more, the recently concluded Vasantotsav captivated music lovers across the city for four days.
The 15th edition of the music festival also saw performances by Anup Jalota, Dilshad Khan, Arati Ankalikar-Tikekar, Saurabh Khadgaonkar, Nayan Ghosh, Ishan Ghosh, Pandit Atulkumar Upadhye and L Subramanium, as well as a talk show hosted by l veteran actor Nana Patekar. .
Organizer Rajas Upadhye said, "Everyone was in panic mode due to the current COVID-19 situation. The team was smaller than what we had before. But we all stuck together throughout the event. to present the show in the best possible way."

Rajas added that the public response was excellent throughout the four days. Speaking about the highlights of the event, he said, "The dholki performance of Nilesh Parab and Krushna Musale on the fourth day was highly praised by the audience. The performance received a standing ovation. We had never done a talk show before because music is the heart of the event. But this year we wanted to do something different. On the third day, we hosted a talk show with Nana Patekar. The audience was thrilled when he took the stage and addressed the crowd.
All COVID-19 protocols were followed throughout the four-day event and the safety of the production team, artists and audience was the organizing team's top priority. Various measures including temperature checks, regular disinfection, placement of sanitizers at various locations, social distancing and wearing of masks have been taken to make it a safe and enjoyable experience for the Punekars.